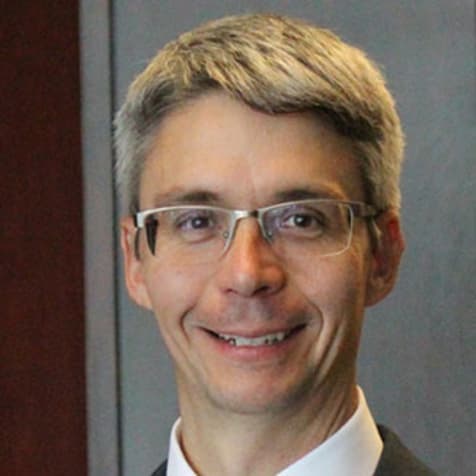 Todd Fitzpatrick
Todd Fitzpatrick joined First Business in 2017 as Vice President of Commercial Banking with over 20 years of banking experience. He leads our Kansas City market's Emerging Tech Practice Group in addition to his traditional responsibilities of providing financial leadership to business owners in commercial lending, equipment finance, and cash flow strategies. In 2018, Todd was honored as a Cultivator on the KC Techweek 100 List due to his support and involvement with early stage companies, and as a creator of First Business's Tech FIRST investor event.
Todd is actively involved in the Kansas City metro non-profit scene, helping to raise more than $1 million for local organizations through his efforts.
Todd earned his Bachelor's degree in Finance from Pittsburg State University. In his free time, he enjoys riding his Indian motorcycle, coaching youth sports, and playing golf.